Game Backup Monitor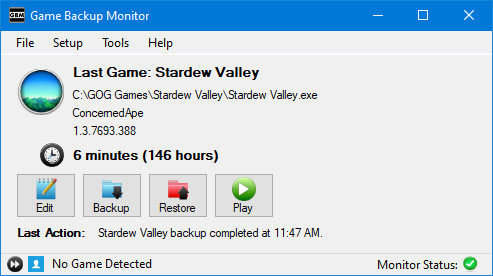 Automatically backup your saved games with optional cloud support.
Cloud support requires a cloud storage provider and folder synchronizing client.
Latest Information
Important News
Notices
Updated February 5, 2021
Credits and Awards
Game Backup Monitor wouldn't be possible without these free products and services.










Game Backup Monitor is certified 100% malware free by Softpedia.